let's start with the confession. i have an obsession with my teeth! it's true. i brush and floss obsessively. i check them constantly to make sure i don't have food in them. i almost always have gum in my mouth, and i have a reoccurring nightmare about my teeth falling out.
every time i go to the dentist i ask if i should whiten my teeth. the answer is usually the same-you can if you want, but you really don't need to. that pretty much means yes if you ask me.
my teeth are naturally pretty white, but i want them even more white. (maybe that should be part of the confession above). i have tried a lot of methods of whitening in the past from strips to toothpaste and even the stuff from the dentist. it all works ok, but it's kind of a lot of effort for not a lot of results.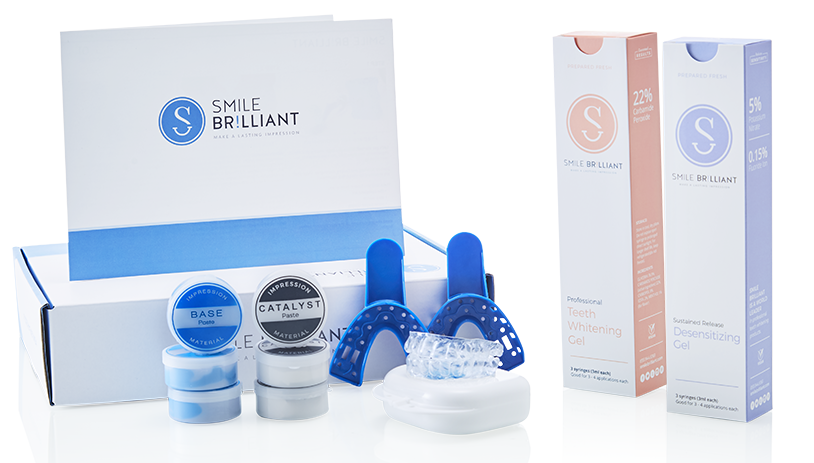 enter smile brilliant-similar effort, much quicker results. it's pretty simple. everything you need comes in a box-the supplies to make the teeth molds, the envelope to send it in, the whitening gel and even a gel to help make your teeth less sensitive. i got the box in the mail and then #excuses and it took a few months to make the molds. once i finally made the time to do it, i instantly regretted waiting so long. it was so fast and easy. i sent the molds back and within a short time got my trays and started whitening. i noticed a difference in my teeth after the first few applications. this is hands down the best whitening product i have ever used. if you don't believe me, check out these Smile Brilliant reviews.
smile brilliant is giving 1 lucky winner a $139 credit to get their own at home whitening system. use this link to enter. giveaway open to US, Canada, Australia, UK. smile brilliant will pick the winner and email within 2 weeks. for everyone else use code aubreyzaruba for 10% off.

*i received these products complimentary from smile brilliant for testing. all opinions are my own.
Home Teeth Whitening