congratulations! we all survived this season of the bach. it was pretty questionable for me, but we made it. ashley, kimberly, and i are back for our final thoughts on the most dramatic controversial season of the bach.
let's get started with the word tally
journey/adventura...7
amazing...13
connection...2
fairytale...4
sexy...2
love...89 (very interesting considering juan pabs stilll hasn't said it to nikki)
the lack of the words connection and fairytale pretty much sums up the season.
clare and nikki meet juan p's family. it's awkward, and juan pab seems like he doesn't even want or care to be there. his family doesn't have a lot of good things to say about him, and i am worried. his mom tells clare he is hyperactive and nikki he watches a lot of tv. i'm confused. juan pab's dad said juan p is "focalized in what he wants", and i realize no one speaks english around the place. juan pab plans to "keep an eye on clare" whatever that means. love is said 19 times in the first 13 minutes!
clare
according to juan pab's, "clare is very hot. she's sexy." he also says some other apparently vulgar things off camera "in private." he doesn't need to discuss these things because he has someone forgotten what show he is on. clare is rightfully upset and most likely regrets the whole ocean sitch. clare hasn't been my fave this season. from the beginning i've said it's not her in the end. i was pretty sure about that. can't blame her for being upset, but i wish her exit would have been a little classier. smart move not to talk to him after the final rose. he wouldn't have said much anyway.
nikki
she also seems to forget she's on the bach and is so upset that she doesn't know how he feels. i would be more upset 4 months later, but she seems over it. juan pab says "when i feel it i'll open up". guess he still doesn't feel it. she's obvs way into him, and we still (4 months later) are unsure of his feelings. nikki spills her guts multiple times and juan pabs responds with "i like you a lot"+a wink. all of bachelornation dies.
after the final rose
"i don't want to sit here on this couch and get fed any more BS."--clare
"i don't like talking about my private things."--juan pabs---get your mind out of the gutter
chris harrison--so you have no regrets? juan p--"it's fine"
chris h "so you love her?" juan p "i'm not going to answer that."
all the bach peeps are literally dying. they are just as confused as the rest of us. arie's instagram pics are the best! sharlene killed it with the facials all.night.long as she sits there thinking "phew..i dodged a bullet" sean and catherine are still my fave, and clearly think the same things about juan pabs as the rest of us.
juan pab says over and over it's our time to be together, it's our time to be private. por favor do us all a favor and disappear.
in the words of chris harrison
"i'm not going to lie. i'm ok moving on"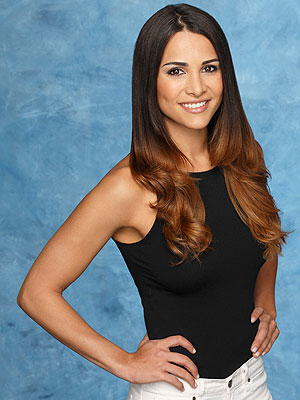 how did you feel about this season? let's hear it, and link up below if you wrote a post.