i don't know about you, but i love school/office supplies. since i am no longer in school (and haven't been for a heckuva long time), i don't really need to shop for school supplies. i work in an office that supplies the things we need. i have little to no need to shop for school/office supplies.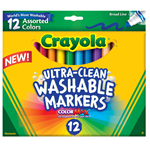 google image
i still walk down the aisle all the time and try to justify buying all of the things. last week I went through 3 pens taking notes for blogging the bach. i was pretty excited to be able to justify buying new pens. i really miss shopping for all the new pens and folders and binders for school.
one thing i don't miss buying is college textbooks. i spent so much money on books it was kind of hard to buy all the other things i needed. back when i was in school (a heckuva long time ago), there weren't a lot of options for textbooks. i didn't have many options except the school bookstore. it was expensive and painful! i really wish campus book rentals would have been around when i was in school. textbooks are 40-90% off bookstore prices. there are flexible shipping options as well as free shipping both ways. the best part is they donate to operation smile with every book rented. they also have a rent back option which allows you to rent books you already own to other students. it's a win win situation.

***i was compensated for this post