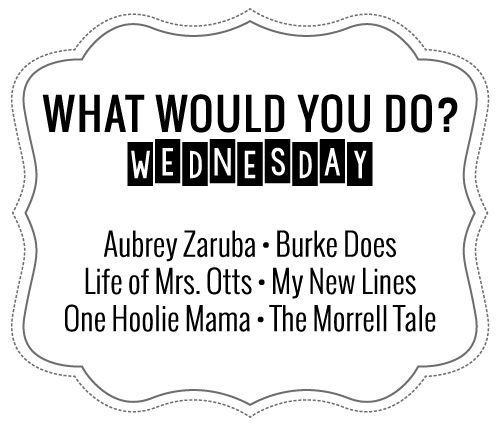 it's time for another round of what would you do. this month we want to know...
if money wasn't an issue, WHAT WOULD YOU DO...with a brand new car?
i spent 20 minutes last night looking for this picture which is actually my car
i am not a car person. i don't care about fast cars or fancy cars or even very nice cars. i commute about 60 miles per day for work plus i drive around all day. miles add up fast. my car is almost 4 1/2 years old and has almost 125000 miles. mostly i want something that is safe, reliable, good in the snow and has decent gas mileage.
i hate car shopping! i have a connection with nissan so whenever i buy a car i usually at least have it narrowed down to nissan. last time i shopped for a new car i only had 2 things i really really wanted-all wheel or 4 wheel drive and heated leather seats. i pretty much insisted on those things, and that's what i got. i really love my nissan rogue. it's been a great car. if i was car shopping right now and money wasn't an issue, i still think i would end up with a nissan rogue-maybe in charcoal instead of red.
i'm pretty boring when it comes to car. we want to know WHAT WOULD YOU DO...with a brand new car? we're not big on rules so grab the button, link up, and hop around. come back next month and tell us WHAT WOULD YOU DO...with your favorite pin on pinterest.
Grab a Button and Link Up